Fashion is changeable and has many areas to consider. Usually, the one that monopolizes all the attention is the one that has to do with clothing but, lately, accessories are also gaining prominence.
This part of our look is sometimes forgotten, and we leave the hair in a way that simply does not bother us and fits us reasonably well, but we can go further if we add any accessory that gives life and personality to our complete outfit.
In this article, we want to talk specifically about the hair clips that are trending and that you can find in wholesale hair clips in their varied and beautiful designs, and that definitely cannot be missed to wear them this season.
HAIR CLIPS
A fashion within reach of the most daring. They can remind us of those tweezers that we put on when we were girls to pick up the short and rebellious hairs. The truth is that the accessory, which apparently can be children's, has resurfaced and reinvented itself in the most elegant and sophisticated tone you can imagine.
They are used extra-large, collecting a large amount of hair, with pearls, stones, or other ornaments that stand out. Play with them to give prominence to your hairstyle and combine it with the rest of the clothes in a more minimalist tone.
1. WORDS HAIR CLIPS
When the Gucci firm released its iconic Glam clip, celebrities were quick to show it off. Word hair clips quickly became the most desired accessory for women. At your wholesale hair clips stores, you will find plenty of hair clips to sign up for the trend. What do you think of these?
2. Tortoise Shell Hair Clips
Styles include open circle and triangle clips in a lightweight turtle shell print, also perfect for half-up and half-down styles. You can get them in classic and pastel colors.
3. Pearl Hair Clips
Whether you are going to show it off at a wedding soon or just want to add an elegant touch to your daily look, pearl hair clips are an easy solution. The set comes in a variety of shapes for endless possibilities.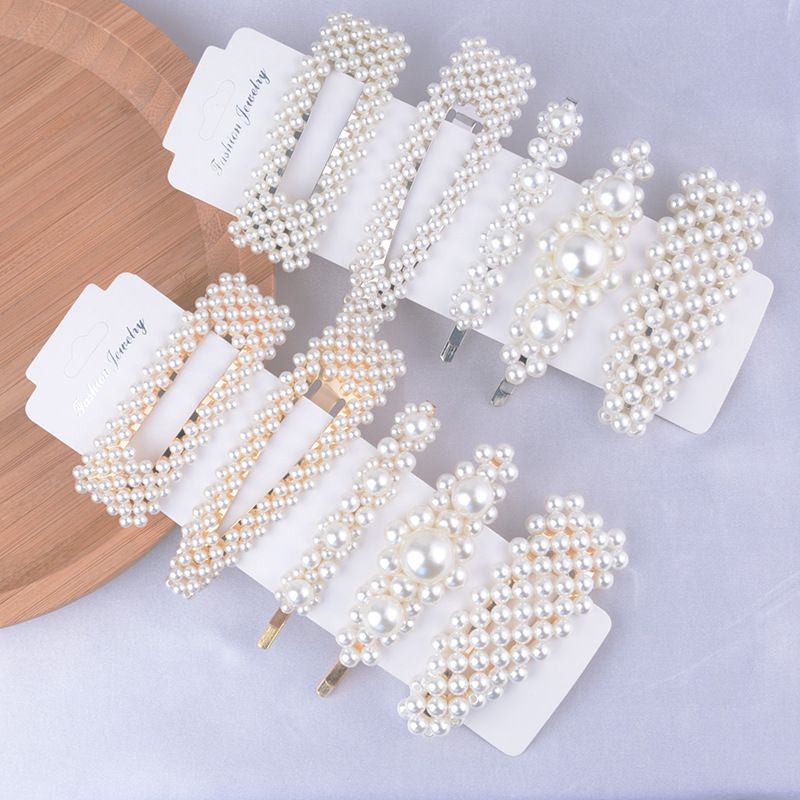 4. Matte Color Slim Hair Clips
For something completely straightforward, these matte, straight hair clips do the trick. You can even align several of them for an interesting but not exaggerated hairstyle.
5. Creaseless Hair Clips
These accessories should be a "must-have" for every woman. They are cute and colorful. They keep the hair in place without leaving marks or wrinkles and are great allies when it comes to applying makeup. Ideal for keeping hair away from the face this summer.
6. Minimalism Hair Clips
These clamps with various designs such as leaves, hearts, and geometric figures are minimalist and modern. They are made of high-quality material and have intense pressure on the hair, so they will remain fixed.
7. Crystal Hair Clips
Unlike how they were used before, we have found that the trend dictates wearing them on one side of the head only. They can be just two making pairs or saturate with regular repetition of the same elements or all completely different. Although they are also being used all over the head.
8. XL Hair Clips
Clips are nothing new, but today we are making them bigger and better than ever. The funniest thing about hair clips of this size is that you can use them in many ways, such as just above a low knot or a little off-road where you naturally part your hair.
9. Metal clips
These accessories will give you a good girl look. The most common is to show your hair very straight, separate it, and hold it with two hair clips on your mane's side. There are various colors and sizes: starting with classic silver and gold, colors, glitter, and many more.
10. Bobby Pins
Did you think the only function of bobby pins was to fix blemishes in your hairstyles? Well, no! Today the trend is to place them visibly. You can use them in a row on one side of the head or make figures with them. There are a variety of colors, from the most straightforward and even with rhinestones.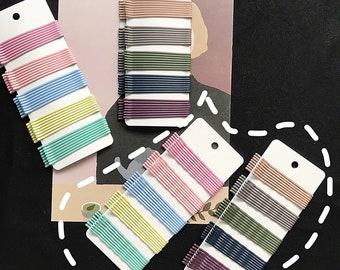 Remember, all these beautiful and practical accessories for your hair can be obtained in wholesale hair clips, so you will always have your hair stylish and fashionable for this season.